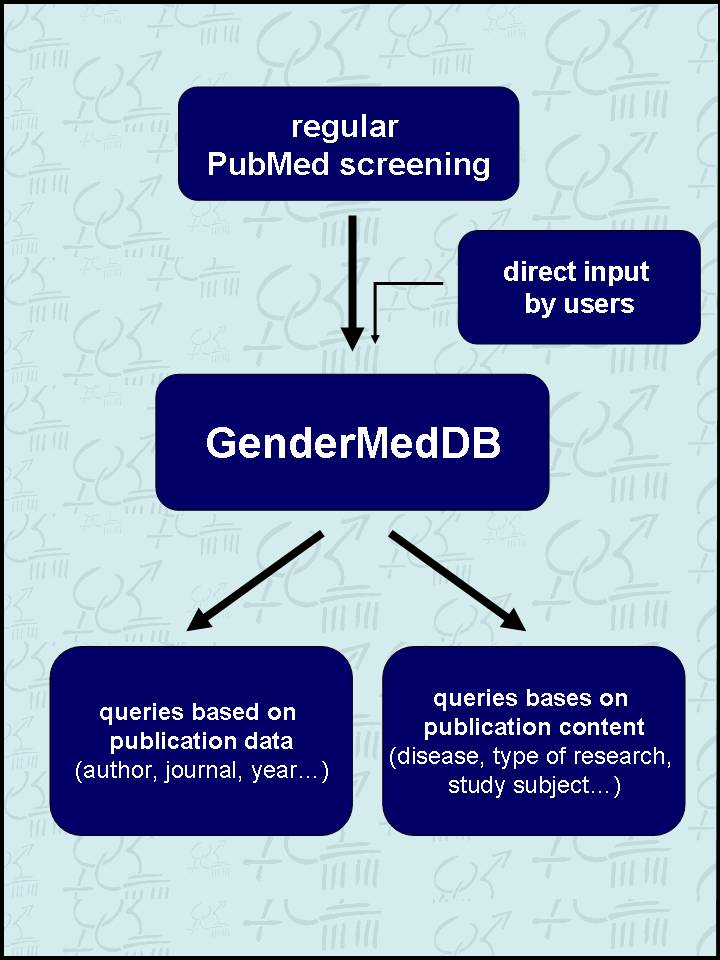 GenderMed Database is a systematic collection of scientific publications in the medical field analysing sex and gender differences. The Database includes articles investigating both strictly biological differences between the sexes (sex-specific analyses) and manuscripts detailing the role of psychosocial, economical and cultural aspects as causes for differences between women and men (gender-specific analysis).

More than 30.000 abstracts have been screened and more then 13000 are currently included in GenderMedDB. Articles are being screened daily, as they are published in PubMed. Thus, GenderMedDB is a tool for all the scholars, physicians, students, researchers, health-care professionals and many more interested in sex and gender-specific literature.

The database is publicly accessible, but password-protected. If you are interested in accessing it, please follow the directions for registration. Your personal username and password will be sent to you shortly thereafter.